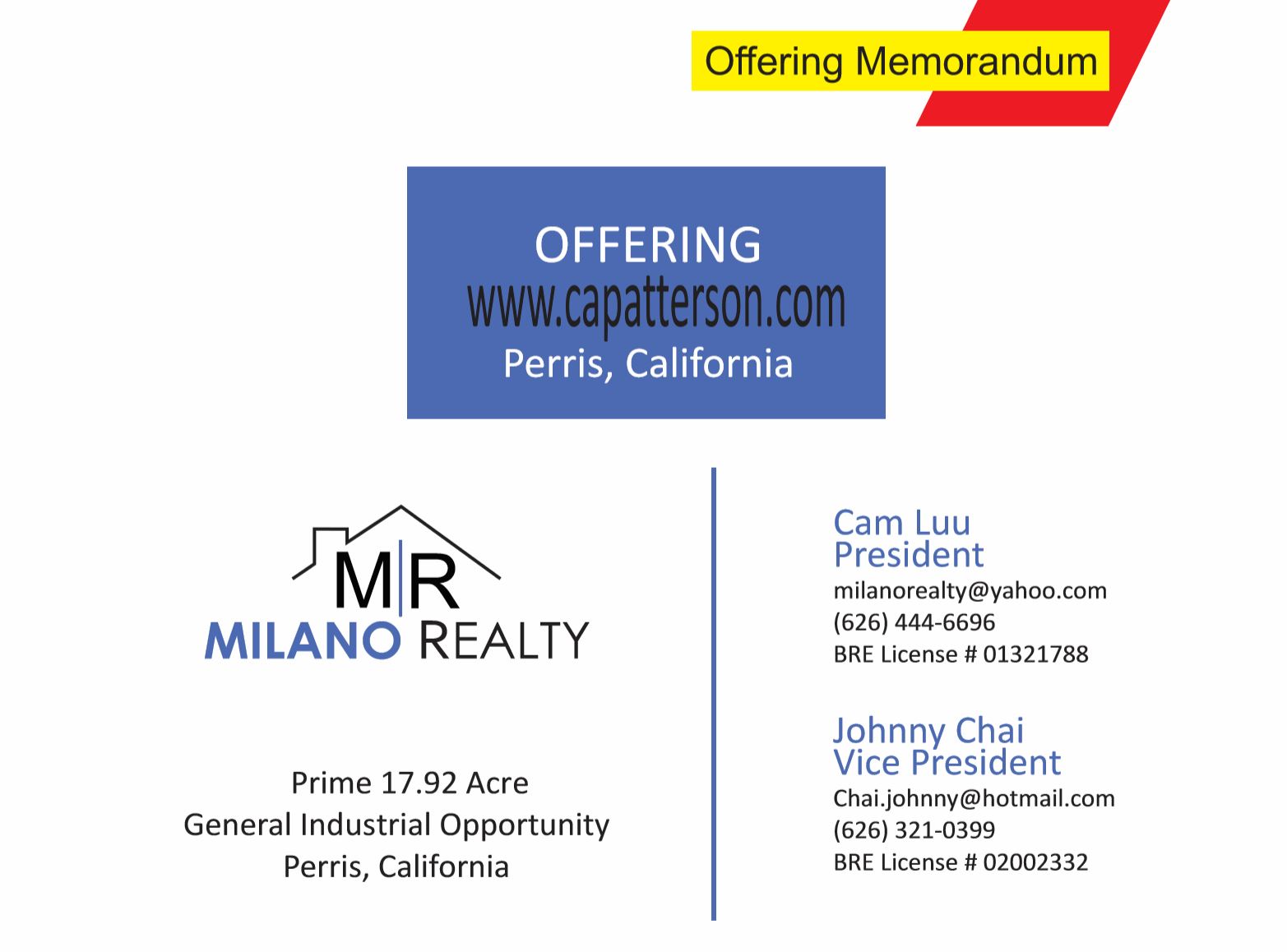 Introduction
MILANO Reality , on behalf of selected private investors, has been selected to exclusively offer this 17.92 acre near interstate 215 for General Industrial under Perris Valley Commerce Center Special Plan (PVCC SP). This offering consists of 21 land parcels known as the CA-Patterson Property. City of Perris and neighboring City, Moreno Valley, have many distribution centers such as Amazon, Ross Stores, Home Depot, Lowes, Walgreens, Decker, General Mills, Hanesbrands, etc. This raw land is ready for someone to build a new manufacturing plant, storage facility, distribution center, or warehouse. As per City of Perris, new owner can utilize up to 50% of land to maximize new building. All information are reliable but not guarantee. Buyer is responsible to check with City of Perris Planning and Permit Department.
This area was recently approved for Highest and Best Use-Commercial Cannabis and Warehousing/Distribution Center.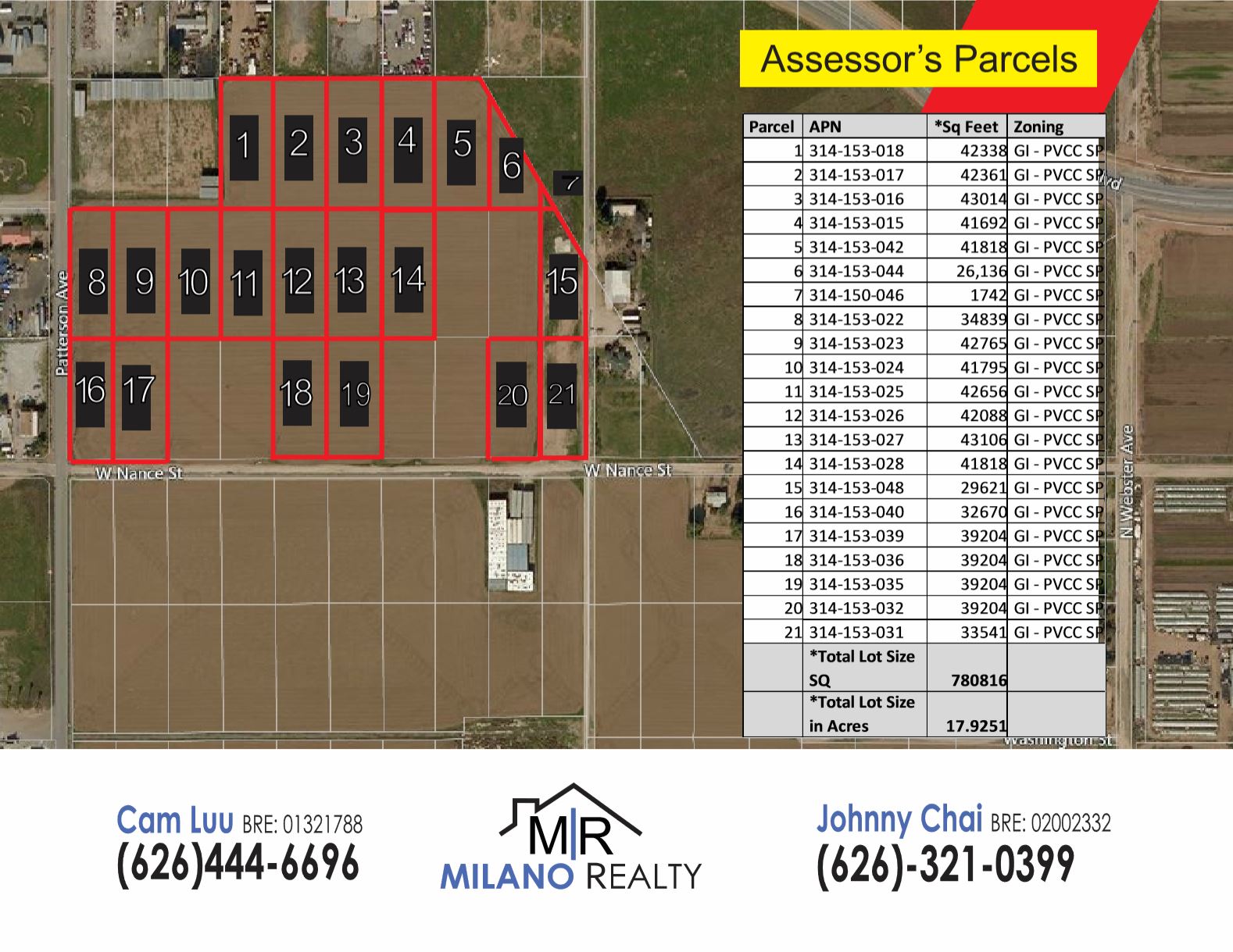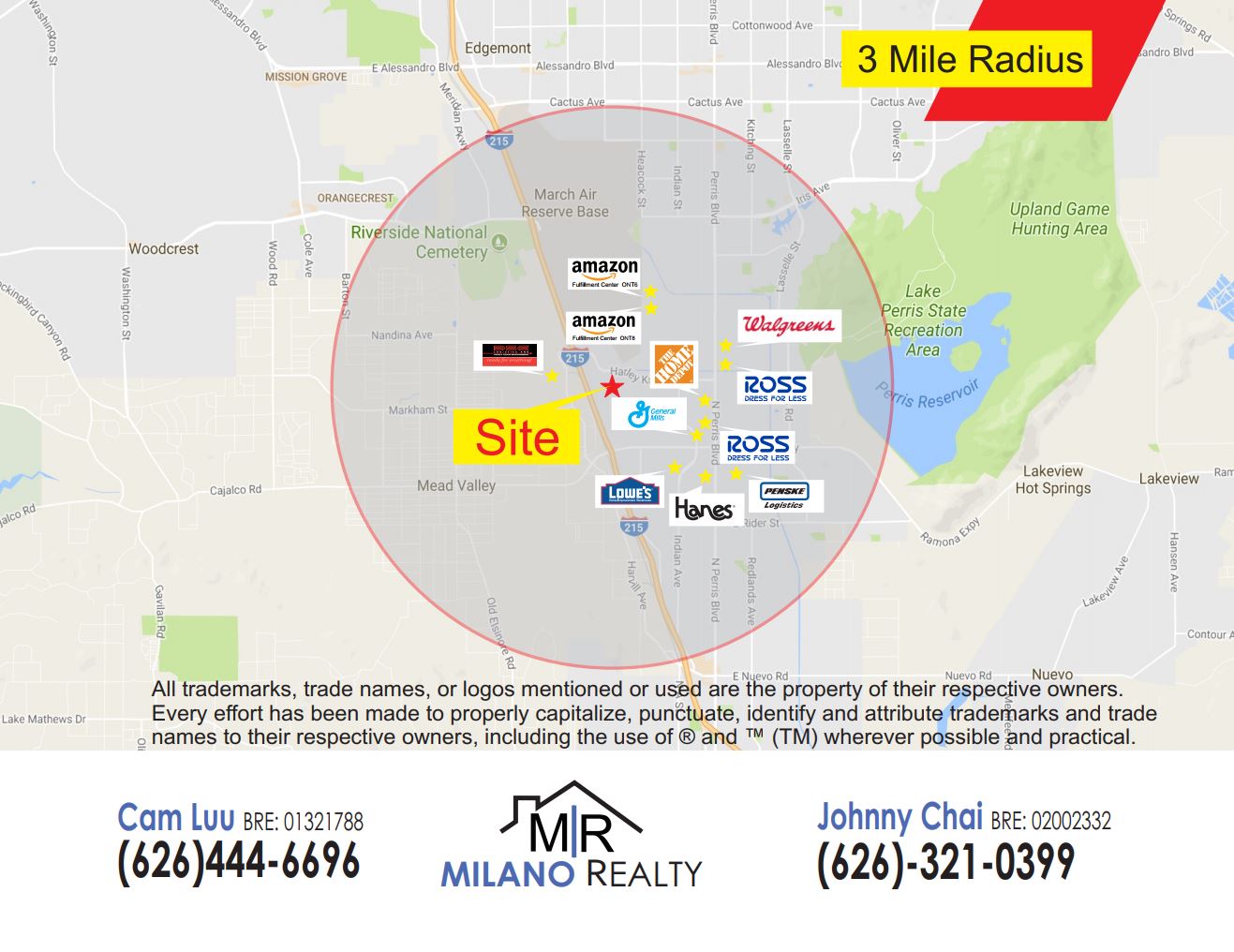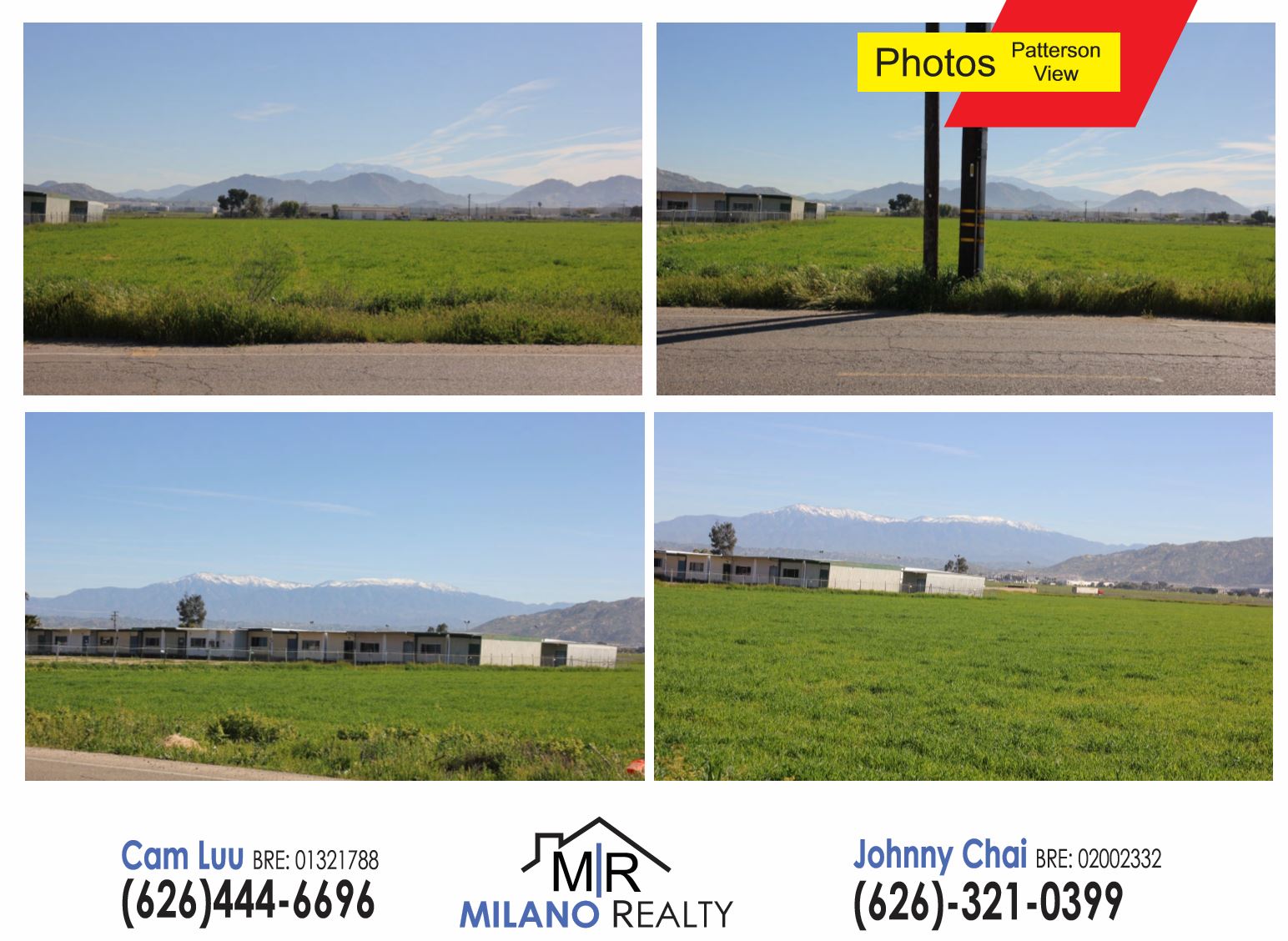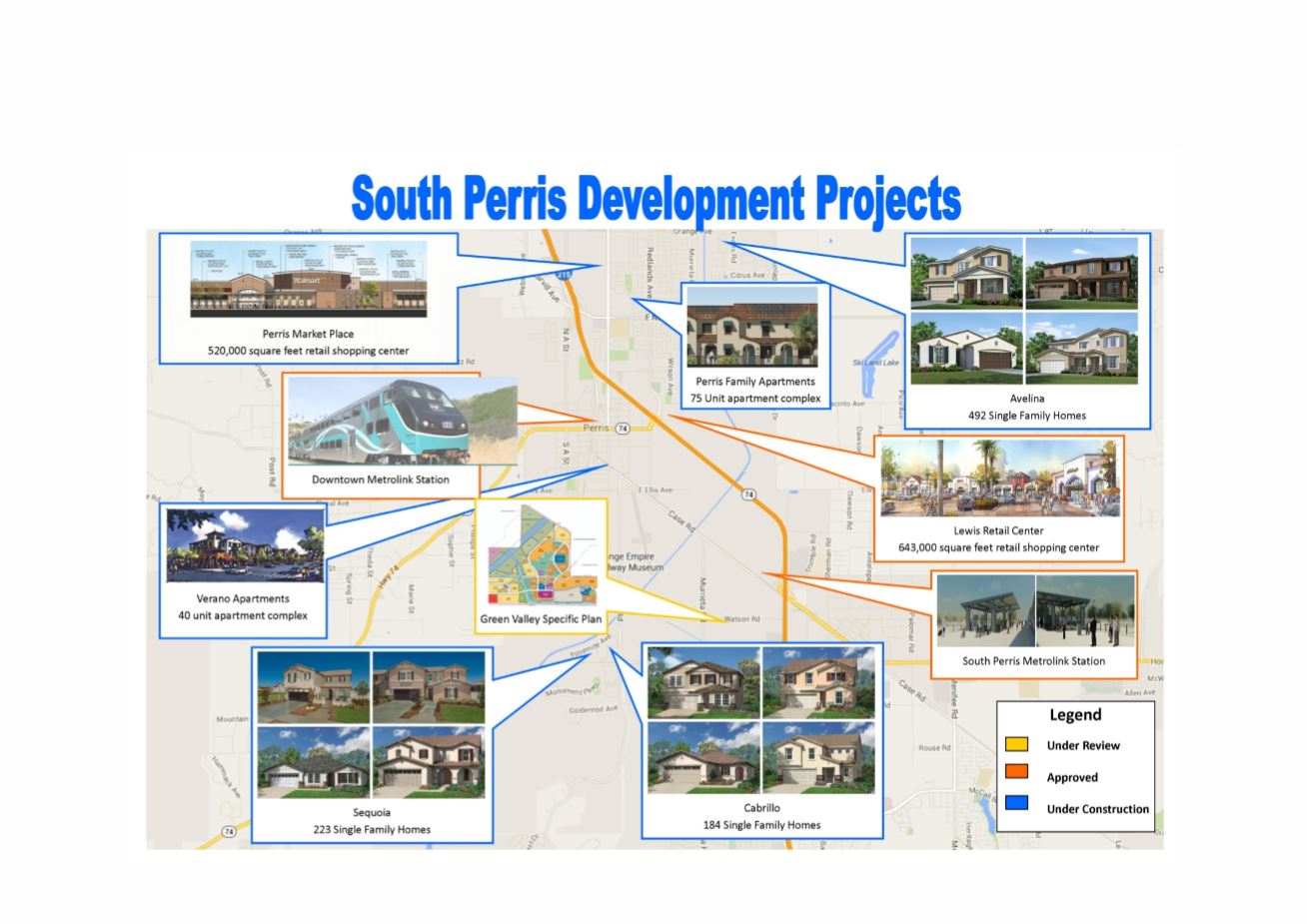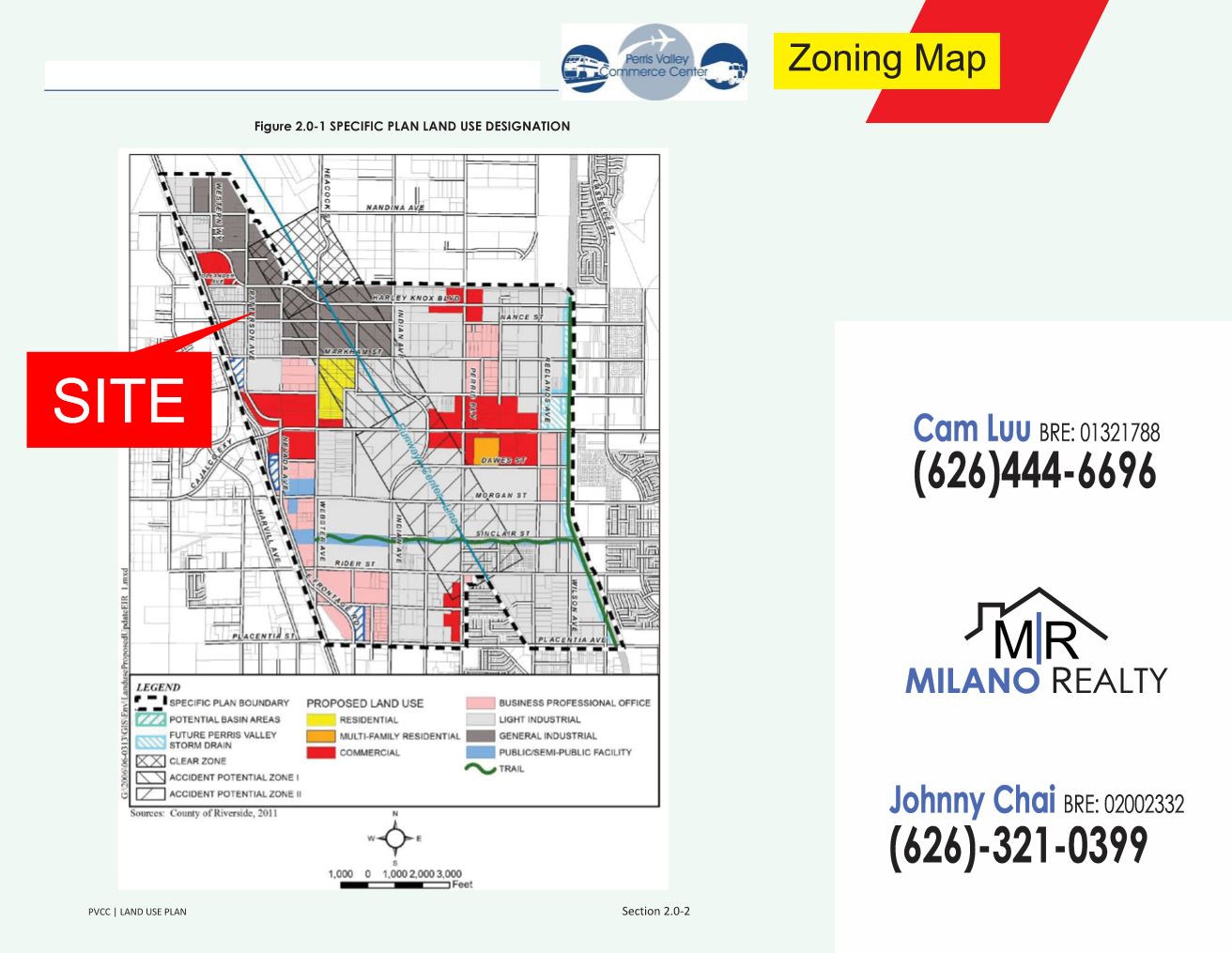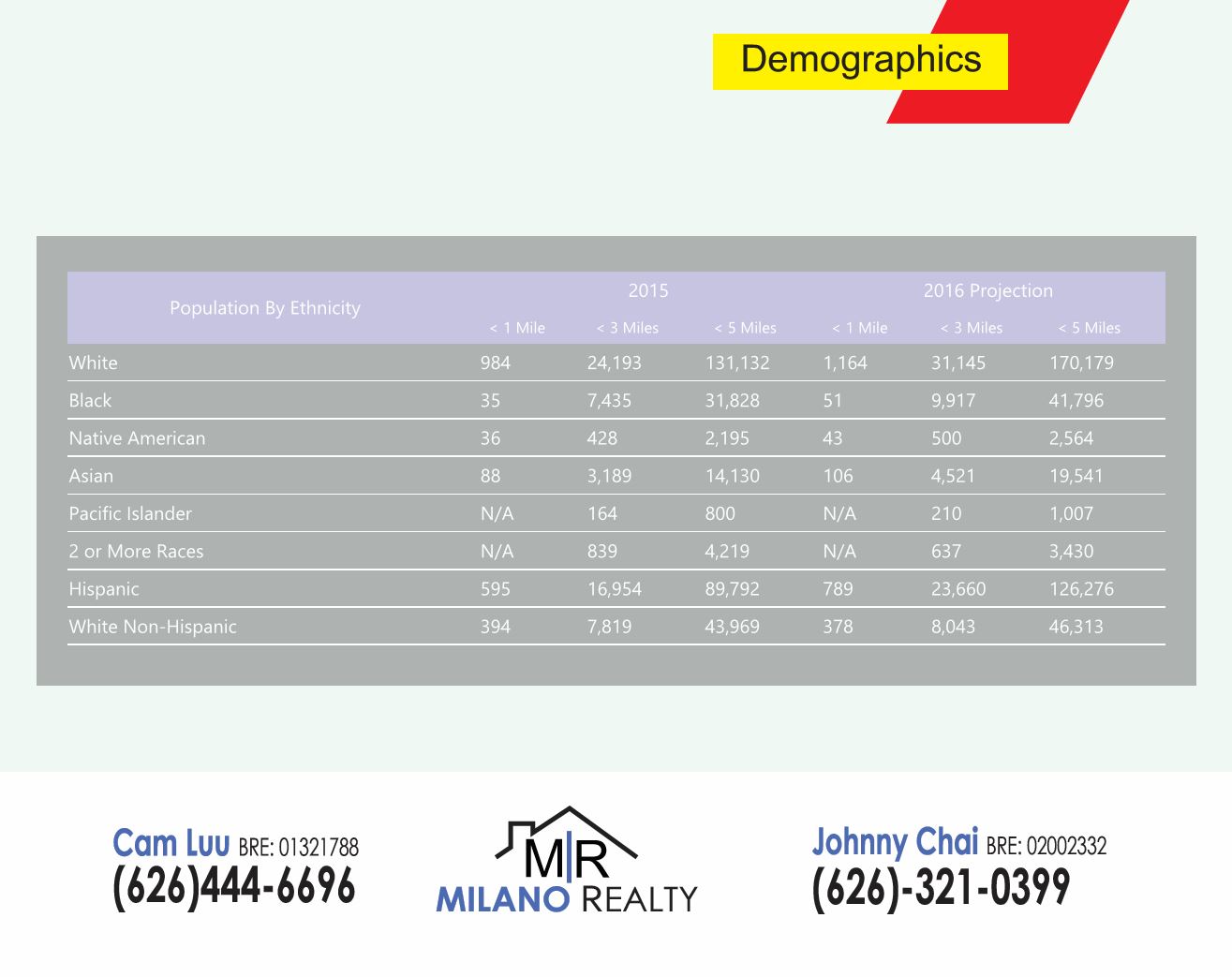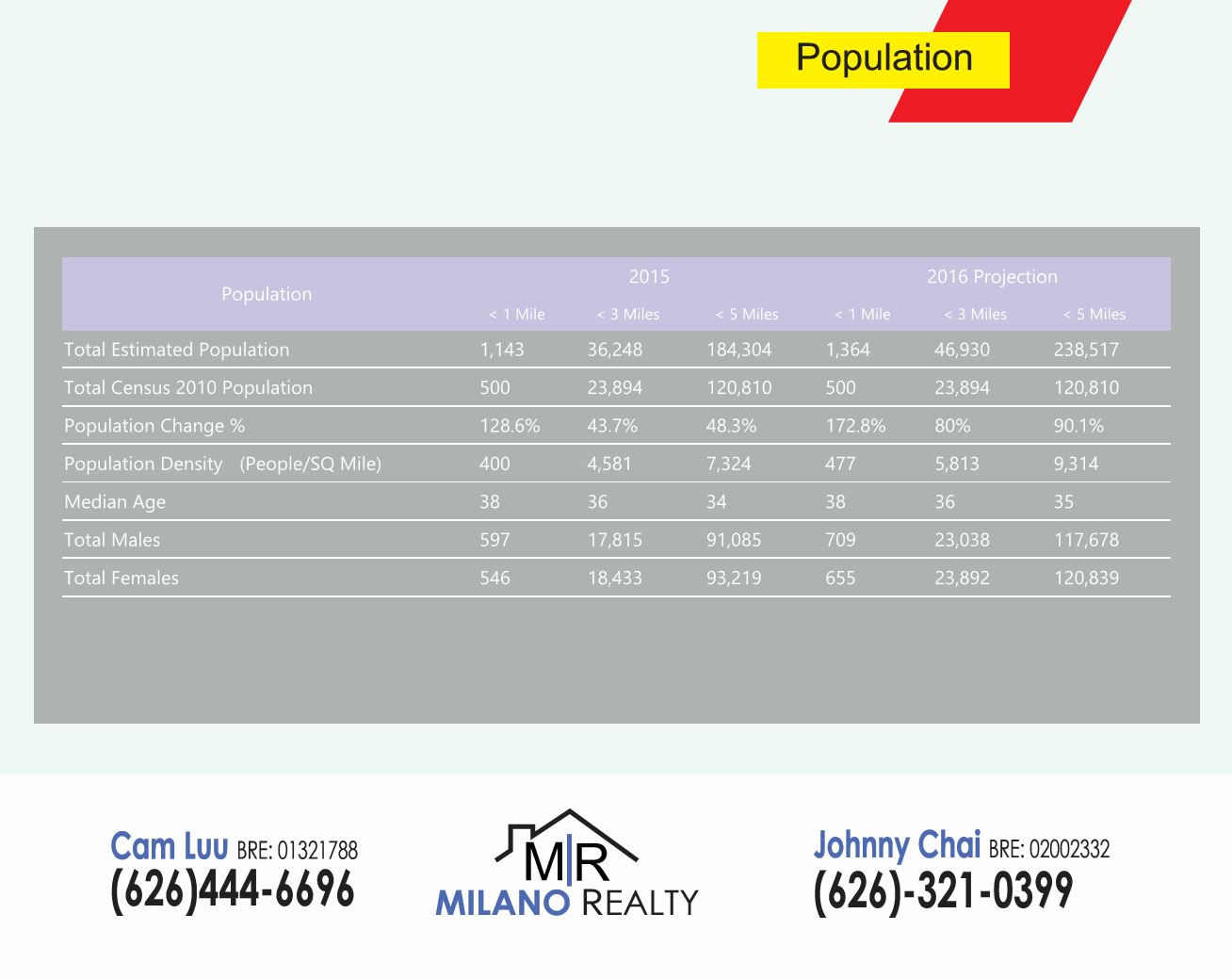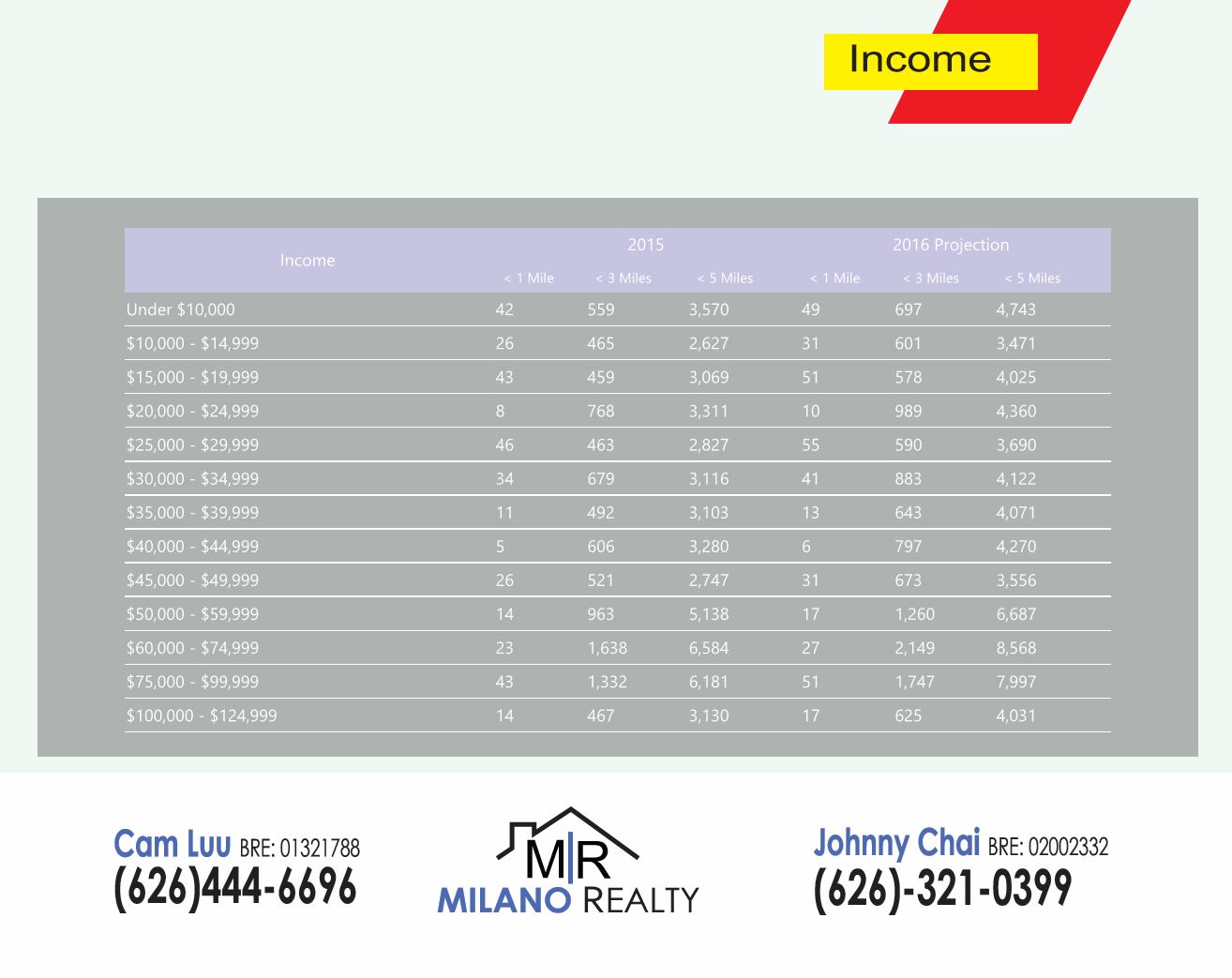 Summary of Terms
Listing Price: $14,432,419.2 ($18.48 PSF)
Purchase Terms: Cash to New Loan
Selection of Buyer: Seller will consider Buyer's proposed due diligence and closing time frames, along with Buyer's track record and its proposed development of the site Disclaimer: Information included or referred to herein is furnished by third parties and is not guaranteed as to its accuracy. All information included or
referred to herein is confidential and furnished solely for the purpose of review in connection with a potential purchase of the subject property.
Independent estimates of pro-forma income and expenses should be performed before any decision is made regarding purchase of the subject property.
Summaries of any documents are not intended to be comprehensive or all-inclusive, but rather only outline some of the provisions contained therein and are qualified in their entirety by the actual documents to which they relate. Milano Realty, the asset owner(s), and their representatives (i) make no representations or warranties of any kind, express or implied, as to any information or projections relating to the subject property, and hereby disclaim any and all such warranties or representations, and (ii) shall have no liability whatsoever arising from any errors, omissions or discrepancies in the information.  Any solicitation for offers to purchase the subject asset(s) is subject to prior placement and withdrawal, cancellation or modification without notice.
All trademarks, trade names, or logos mentioned or used are the property of their respective owners.
Every effort has been made to properly capitalize, punctuate, identify and attribute trademarks and trade
names to their respective owners, including the use of ® and ™ (TM) wherever possible and practical.